Subrack 90 ADJ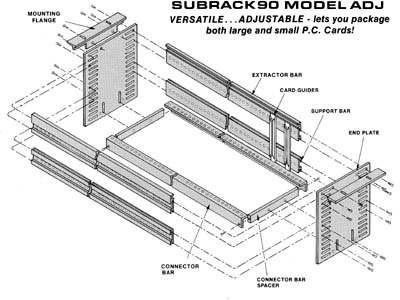 Adjustable Series
An extremely versatile card rack with total flexibility for adjustment.  The bars are sturdy and when assembled the Subrack 90 Model ADJ is a very rigid rack that fits into 19″ cabinetry or can be used as a stand-alone rack.  The rack is attractively clear iridited.
Standard single high Subrack 90 Model ADJ consists of the following parts:
(2) Extractor Bars
(2) Support Bars (11.5″ deep cages may use four bars)
(2) Connector Bars
(2) Connector Bar Spacers
(2) End Plates
(2) Mounting Flanges
Order card guides separately.
Card racks are normally shipped unassembled.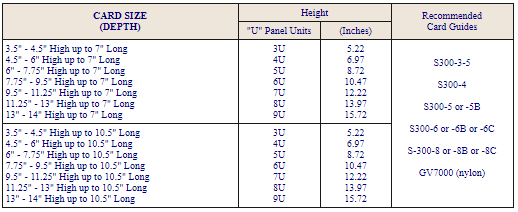 HOW TO ORDER INDIVIDUAL PARTS FOR SUBRACK 90 MODEL ADJ
CONNECTOR BAR SPACER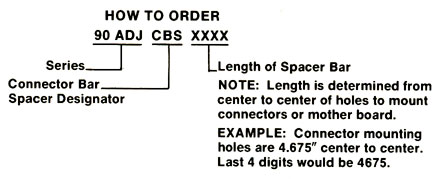 CONNECTOR BAR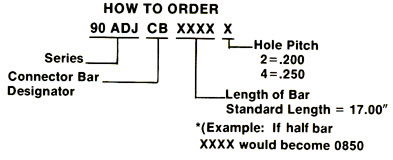 EXTRACTOR BAR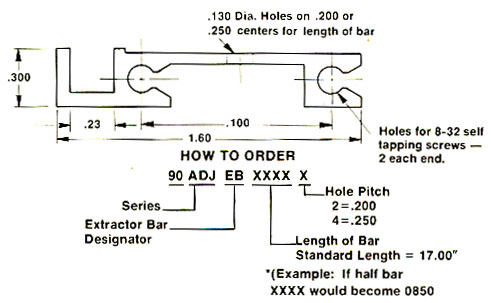 SUPPORT BAR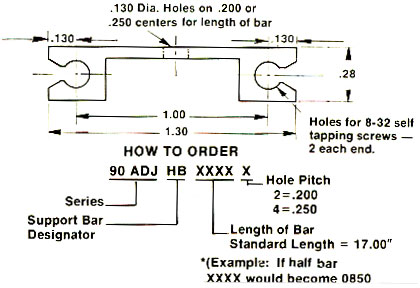 MOUNTING FLANGES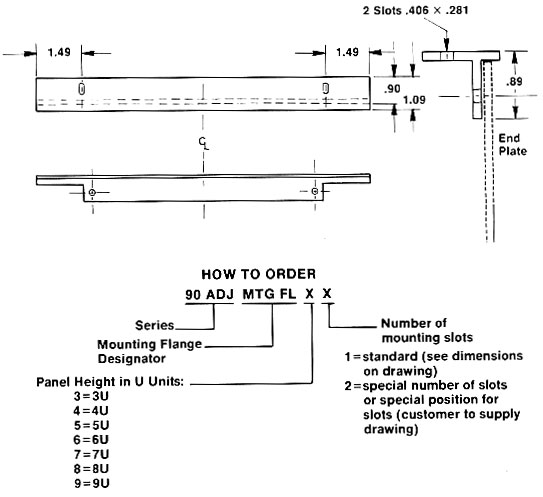 END PLATES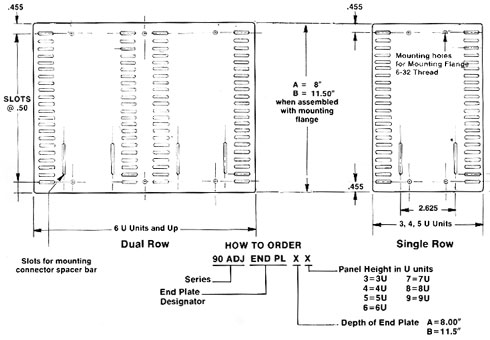 SUBRACK 90 MODEL ADJ
CUSTOMIZE WITH FRONT PANELS