Damping Guides
Unitrack Vibration & Shock Damping Guides
Non-Conductive Plastic and ESD (Electrostatic Discharge)
The patented UNITRACK card slotted card guides are molded of dimensionally stable polycarbonate or ESD (Electrostatic Discharge) plastic.  The cantilevered fingers firmly grip the p.c. cards and provide excellent vibration and shock damping.  When these card guides are used in p.c. card cages, the unique design allows free flow of air for cooling of the p.c. cards… even in dense packaging applications.
These card guides are also available in Nylon.  Consult Factory.  (Since Nylon is affected dimensionally by temperature and humidity the dimensions, given for stable polycarbonate plastic, cannot be used in most applications, a slotted hole rather than round is used to compensate for the "moving" dimensions.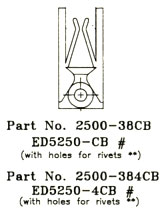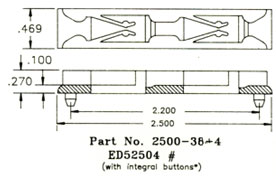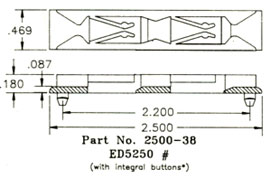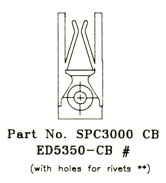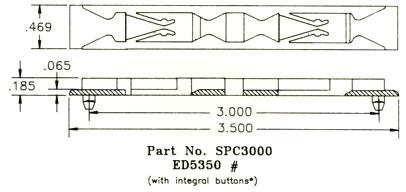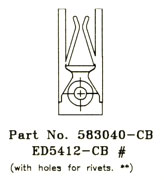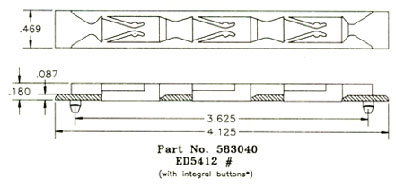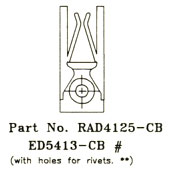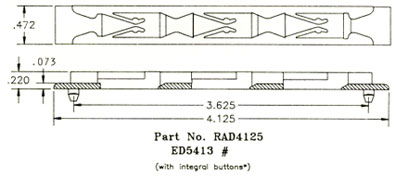 # ESD
(Conductive Plastic)
Zinc plated Rivet
Catalog # RV4700
except as noted.
Dimensions in inches
Tolerance: 
All dimensions under 6″ ± .010
All dimensions over  6″ ± .020